Travel Information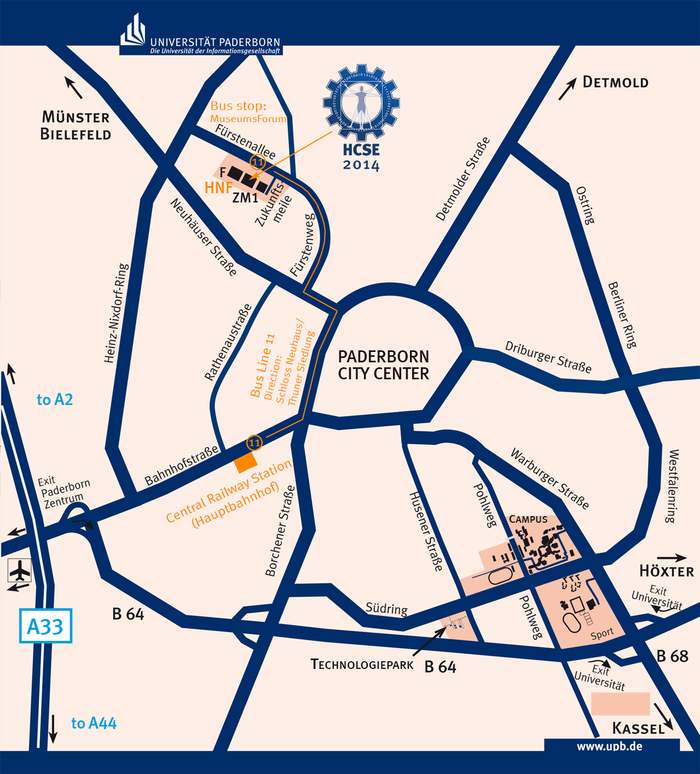 Local bus
Starting at the central railway station ("Hauptbahnhof") take bus linie 11 towards "Schloss Neuhaus / Thuner Siedlung" until the bus stop "MuseumsForum". The bus line goes every 30 minutes and will take around 9 minutes for a ride.
By air
The regional Paderborn Lippstadt Airport (PAD) is 20 km (12.43 miles) south of Paderborn. The city center is easily reached by:
More suitable and more international may be the following airports, which are well connected through the German railway.
By train
All connections to Paderborn central railway station ("Paderborn Hbf") are available through the German railway: Deutsche Bahn
Foreigners Attendees
To visit Germany you will need a valid passport and possibly a tourist visa. Visa applications and further information can be obtained online at the Federal Foreign Office:
Before asking for an invitation letter, please make sure that you are duly registered and have paid your registration fee.